Exhibitions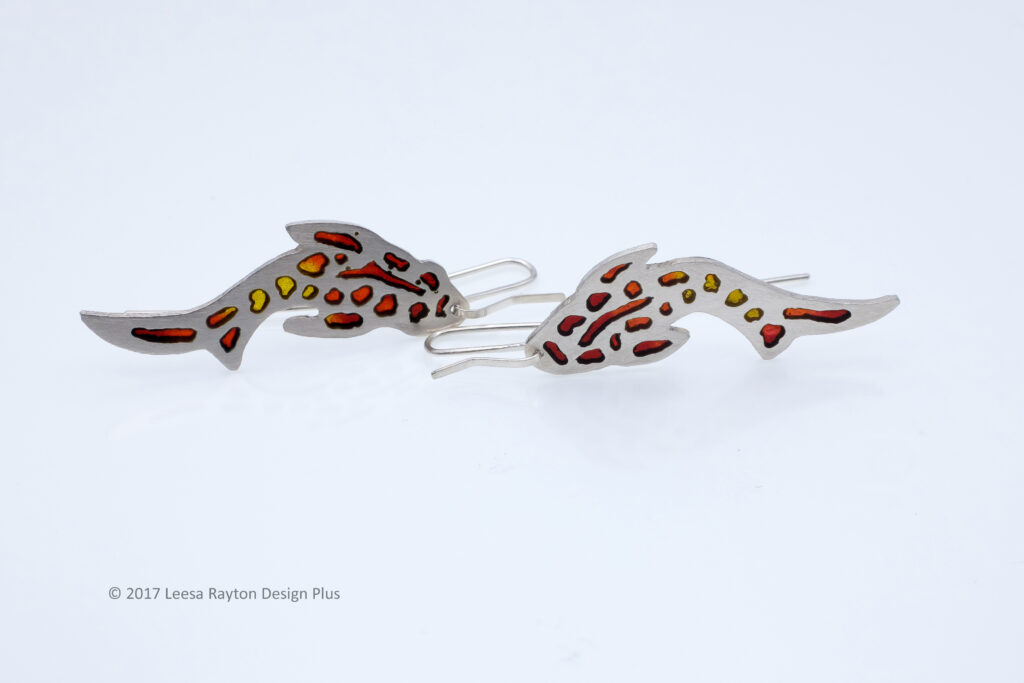 31st International Cloisonne Enamelling Exhibition, Toyko Japan: 8th – 14th April 2018
I submitted my Koi Fine & Sterling Silver and vitreous enamel earrings to the 31st International Cloisonne Enamelling competition and exhibition at the beginning of 2018. I was delighted to make it through the selection stage and my work was exhibited alongside other examples of enamel work at the Uneo Royal Museum, Tokyo from 8th to 14th April 2018.
---
Ravenstein Museum, Netherlands: 1st July – 31st August 2015
Early in 2015, the Guild of Enamellers announced an exhibition being held in the Netherlands looking for British enamellers to take part. The theme was the works of Hieronymus Bosch.
All work had to be submitted by 1st June for judging. My work was accepted and was included within the exhibition from 1st July to 31st August 2015.
The official title of the piece was Earthly Temptations – from original to the seven deadly sins; a modern twist and the description that accompanied the piece was as follows:
My inspiration for this piece came from the Garden of Earthly Delights triptych, with the Garden of Eden on one side (snake & apple) and temptations of evil on the other (playing card & dice, representing the 7 deadly sins). The green, yellow and purple colours used on both items represent the main colours of Mardi Gras in New Orleans, with the red of the apple transferring across into the number seven and the middle diamond on the card. Dimensions: Snake & Apple – 29(w) x 35(h)mm Playing Card – 35(h) x 21(w)mm (excluding wires).